Enhance your hair and gut health with a single supplement. Our unique blend of natural ingredients, specially crafted for women of color, is the perfect solution for achieving stronger, fuller, and he
Read more
|
View Product Ingredients

100% Natural Ingredients

Easy 30 Days Return

Rewards with Every Purchase
Let's get into the product details.
PRODUCT DIRECTIONS

Take three capsules daily. For best results, use for at least 3 months.
KEY INGREDIENTS

Mind Health

Natural adaptogens like ashwagandha and turmeric can help manage stress

Body

Probiotics actively feed the gut and balance the overall microbiome naturally

Beauty

Nutrients like zinc, collagen and saw palmetto improve hair growth and scalp health
DO YOU KNOW LACK OF VITAMIN D CAUSES HAIR LOSS?

Vit. D deficiency is 6x more common in Black and Brown people.

Why is this important for hair health?

Vit D deficiency is linked to forms of non-scarring alopecia and hair loss.

That's why we include a daily dose of Vit D to help boost hair growth!
VIEW FULL INGREDIENTS LIST

Vollagen Collagen-Mimetic Vegan Amino Acid Blend (750 mg) Glycine, L-proline, L-hydroxyproline, L-glutamine acid, L-alanine, L-arginine, L-aspartic acid, L-lysine, L-serine, L-leucine, L-valine, L-phenylalanine, L-threonine, L-isoleucine, L-histidine, L-tyrosine, L-methionine, L-hydroxylysine.

Proprietary Blend (100 mg) L-Lysine HCI, MSM (methylsulfonylmethane), saw palmetto fruit extract, ashwagandha root extract, turmeric root extract (95% curcuminoids), Bacillus coagulans (500 million CFU), keratin.

Other Ingredients Microcrystalline cellulose, hypromellose, silica, calcium silicate, and magnesium stearate.
View full details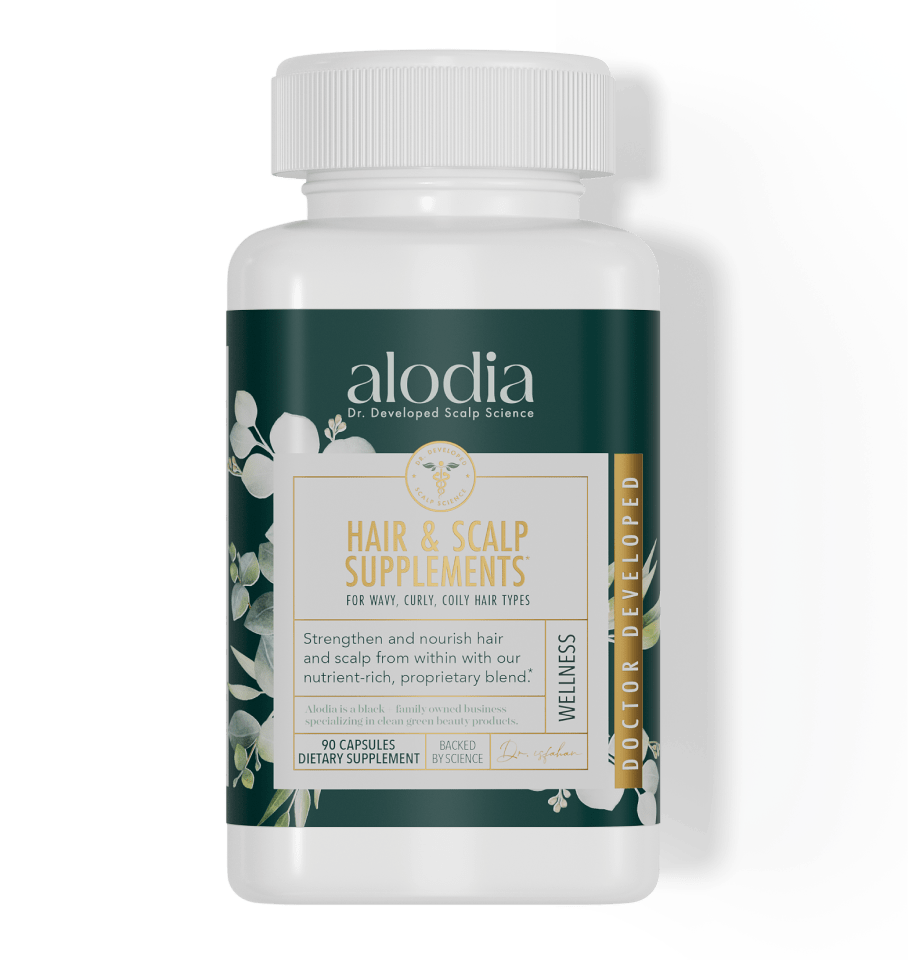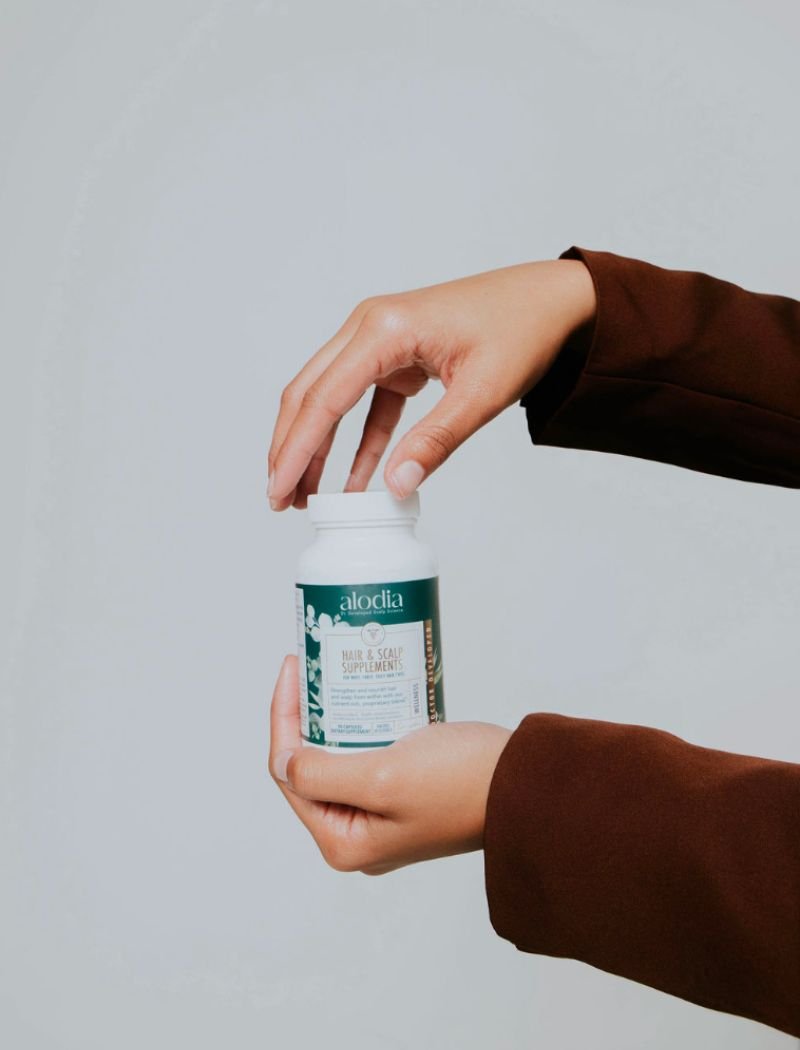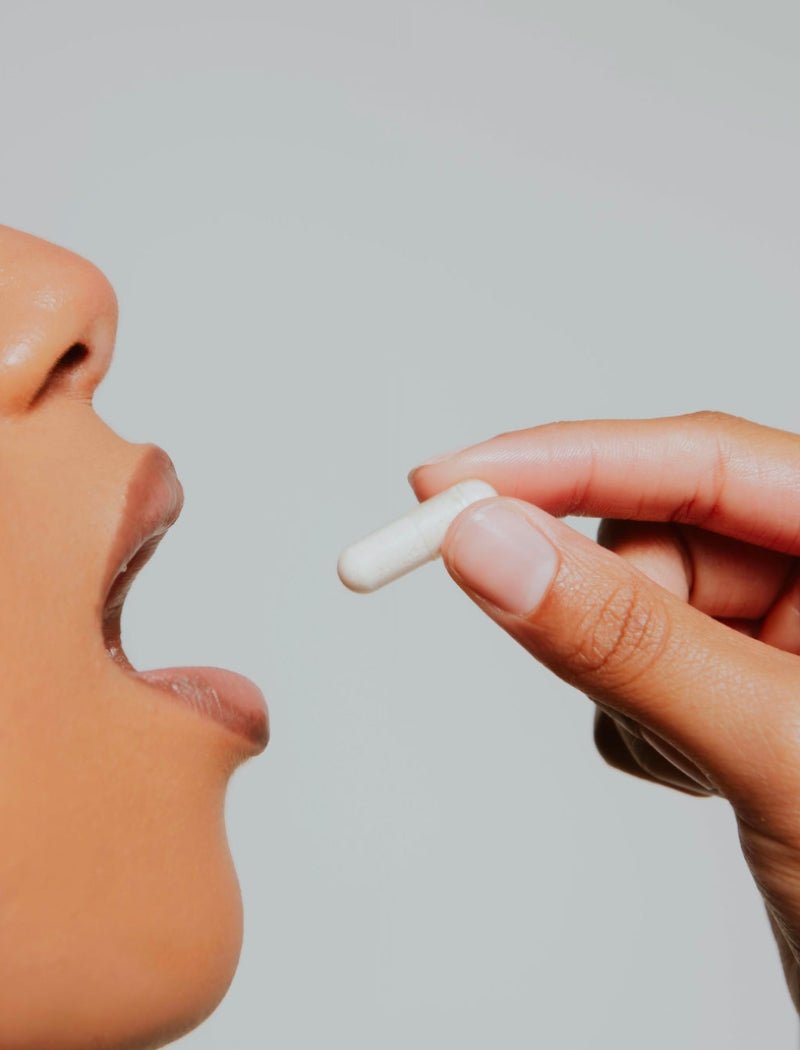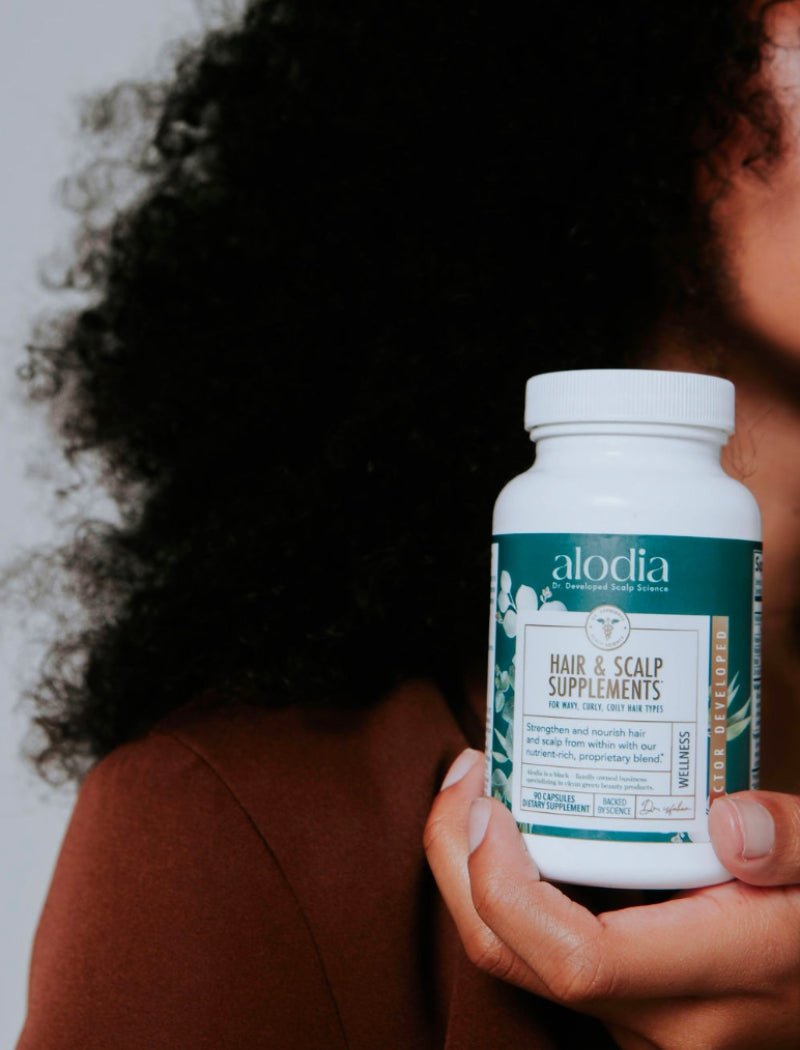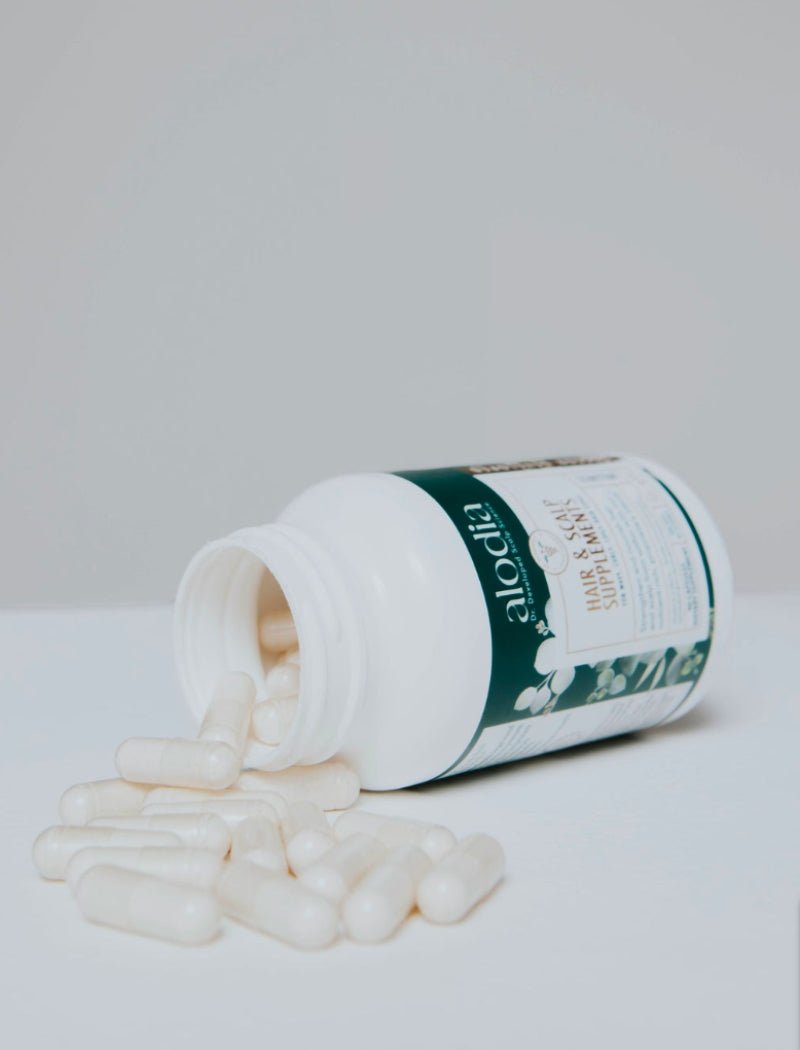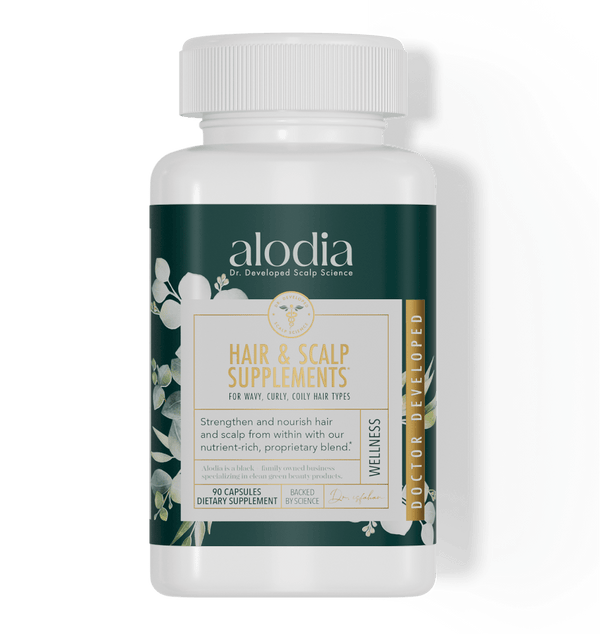 Healthy Hair & Scalp Supplements (Vegan)
Frequently bought together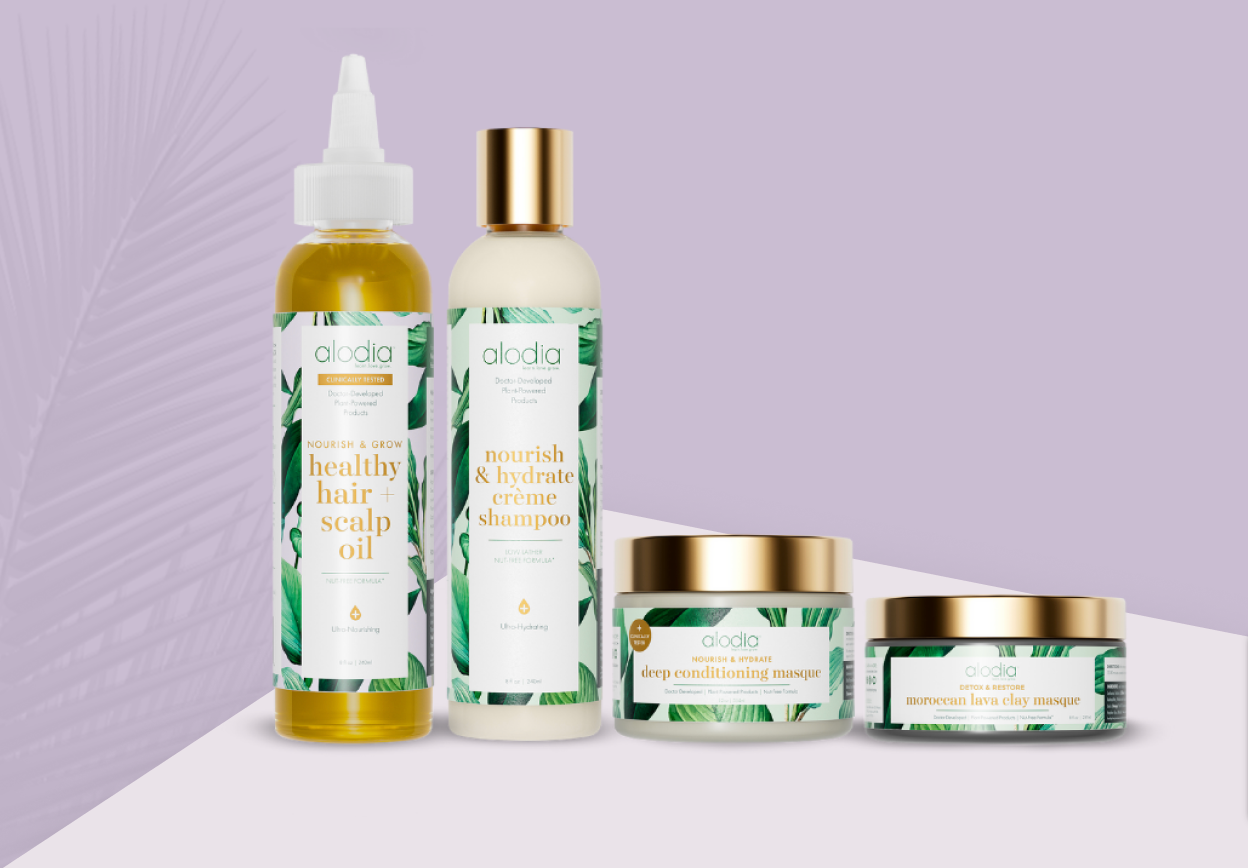 Regular price
$71.99 USD
Sale price
$59.00 USD
Unit price
per
Do you struggle with excessive shedding and dry brittle breaking hair? Then check out our Length Retention Bundle- you will feel the difference in just one use!!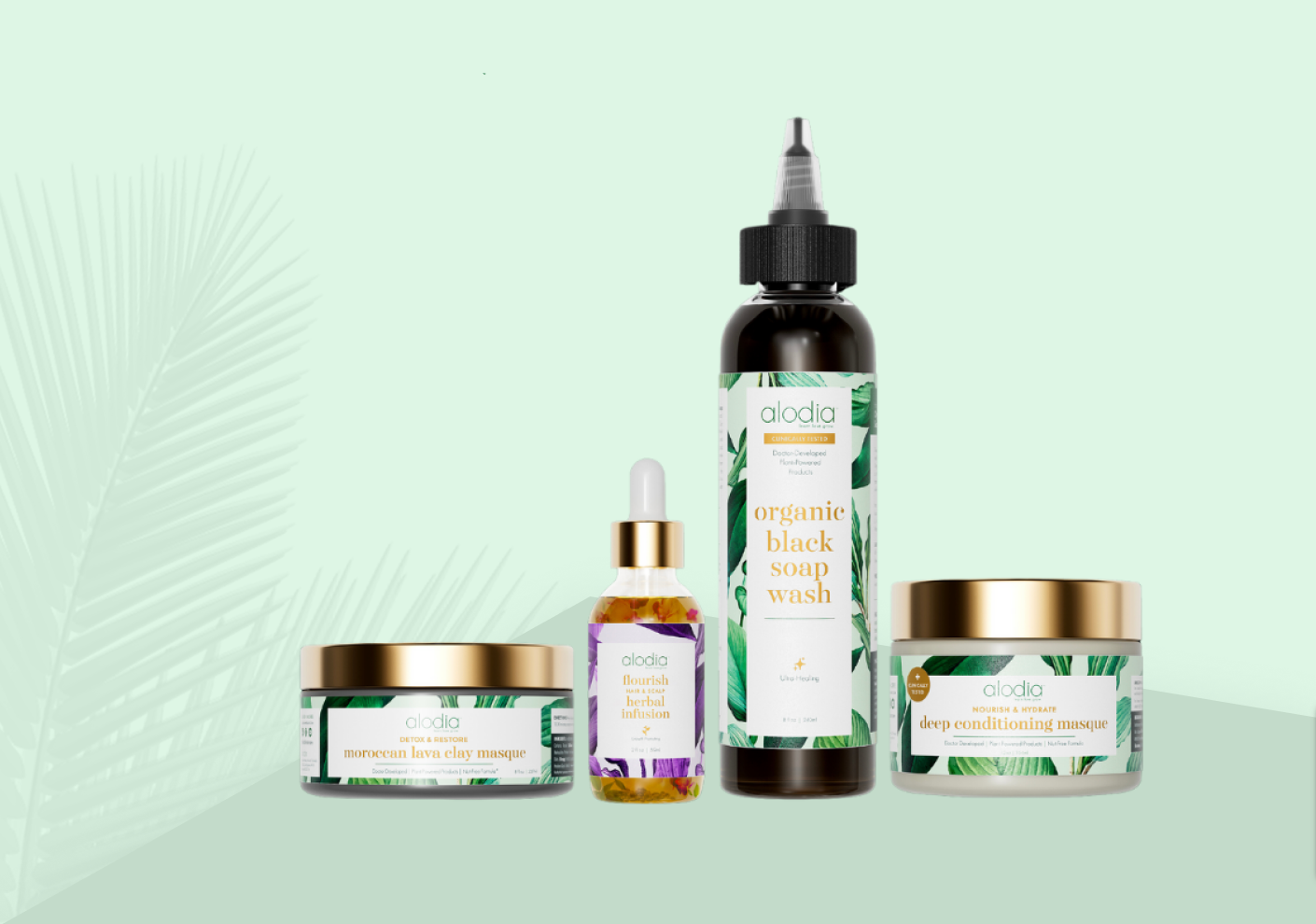 Regular price
$77.00 USD
Sale price
$64.00 USD
Unit price
per
Is your main concern scalp health? the Clinically proven Kit is for you. It will fix your dryness, flaking and irritation by 87% after 4 uses!!
A Holistic Way to Achieve A Healthier Scalp and Hair:
Targets 3 Key Root Causes of Hair Health
Stress by infusing with Ashwaganda and Tumeric
Gut Health by containing a probiotic
Vital nutrients such as zinc, vegan collagen and so much more
Also contains a daily dose of Vit D because being deficient can aid in hair loss
Purchase Scalp Supplement
We are committed
to using recyclable materials for our product packaging and are against animal testing
Packaging
All of our packaging is made from 100% recyclable plastic or glass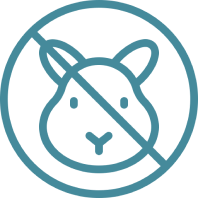 Cruelty Free
None of our products are tested on animals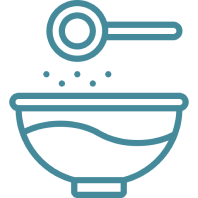 Ingredients
Most of our products are nut oil and butter free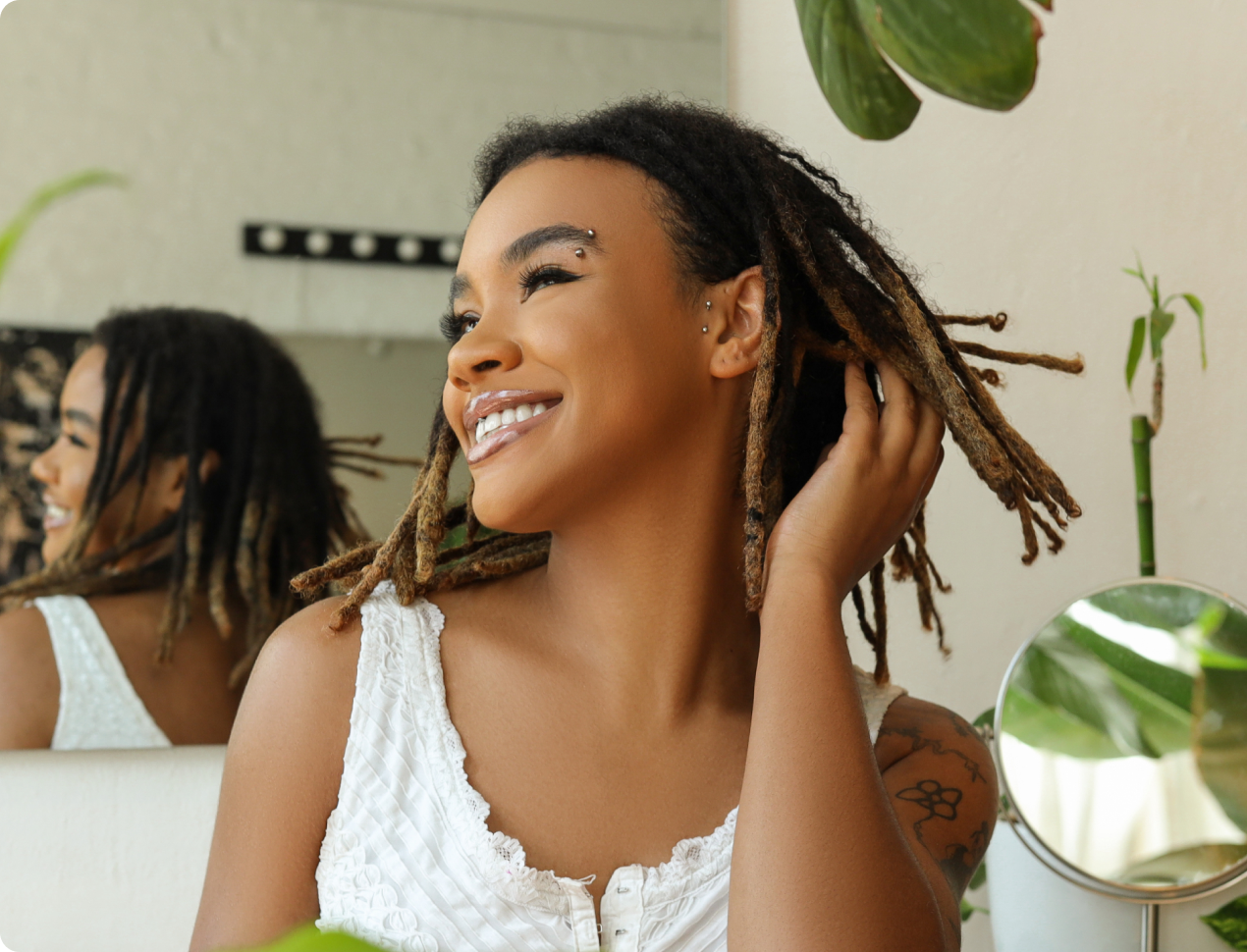 With Alodia Hair Care
Consistency is key to achieve and maintain growth results. Subscribe today to stay on top of your hair wellness routine for the most optimal results and enjoy these exclusive perks:
Tracked shipping on all subscriptions
Keep it growing and never run out of your favorite products
Just started
Hello, I am unable to say if the vitamins are making a change for me. I am able to say that I seem to have a little more energy. I'm on a fixed-income and trying to make a choice to keep taking the vitamins or get the clinical set of the hair care. Praying on it.
Dosage and price unfriendly!
Your 3 caps a day dosage with only 30 pills per bottle, equals to 3 bottles needed per month! At $30 per bottle, that's $90 a month for your supplements!
Hello, there are 90 capsules per bottle. So you do receive a full month supply per bottle.
Game Changer!
I've used their Clinical kit and seen an amazing transformation in my 4c hair. Less shedding, breakage and my scalp feels wonderful. I was researching supplements so of course when I saw Alodia launched theirs I had to give it a try! I've been taking them for almost 3 weeks now and all I can say is Wow! My skin has cleared up, I have absolutely no more scalp irritation and I have so much more energy. I love the fact that's it not just hair focused but whole body focused. I can't wait to start seeing the hair results!
Choosing a selection results in a full page refresh.
Opens in a new window.